Communication and collaboration are the very foundation of modern supply chains. We could not have the global trade networks we have today without them. Even so, supply chain communications remain fragmented, time consuming and, often, ineffective. Telephone, email, text, instant messaging of all sorts, file sharing, even video conferences – if you can think of it, someone is using it and using it inconsistently. Too many of us spend too much time waiting for responses or coping with errors, missed messages and information overload. To add to that, the current pandemic has exposed a number of additional gaps in the ways supply chains operate, forcing us to rethink digital options that can create more efficiencies and safer processes.
That's why we're rolling out several new collaborative capabilities on the FourKites platform. Taken together, they will accelerate and simplify communications within the FourKites platform, and extend the benefits of enhanced collaboration across the supply chain, in particular to front-line workers – track-and-trace specialists, customer representatives, dispatchers, drivers, retail workers and warehouse managers – that have been sorely lacking the right tools and technologies.
Consider drivers. For too long, drivers have had to rely on spotty cell reception and paper-based processes that are slow, inconvenient and inefficient. In a post-pandemic world, paper-based processes in particular put drivers and facility workers at increased risk of virus spread.
Now, with electronic Proof of Delivery (ePOD) offered as part of FourKites' Advanced Mobile Package, transportation workers can process all of their paperwork on their smartphones. The impact of this is huge. Truck drivers – 300,000 of whom are equipped with this capability through their FourKites CarrierLink app – will no longer have to manage physical paperwork. It's safer, more secure, more sustainable and it helps carriers and drivers get paid faster, because physical documents aren't sitting in drivers' glove compartments waiting to be returned to headquarters.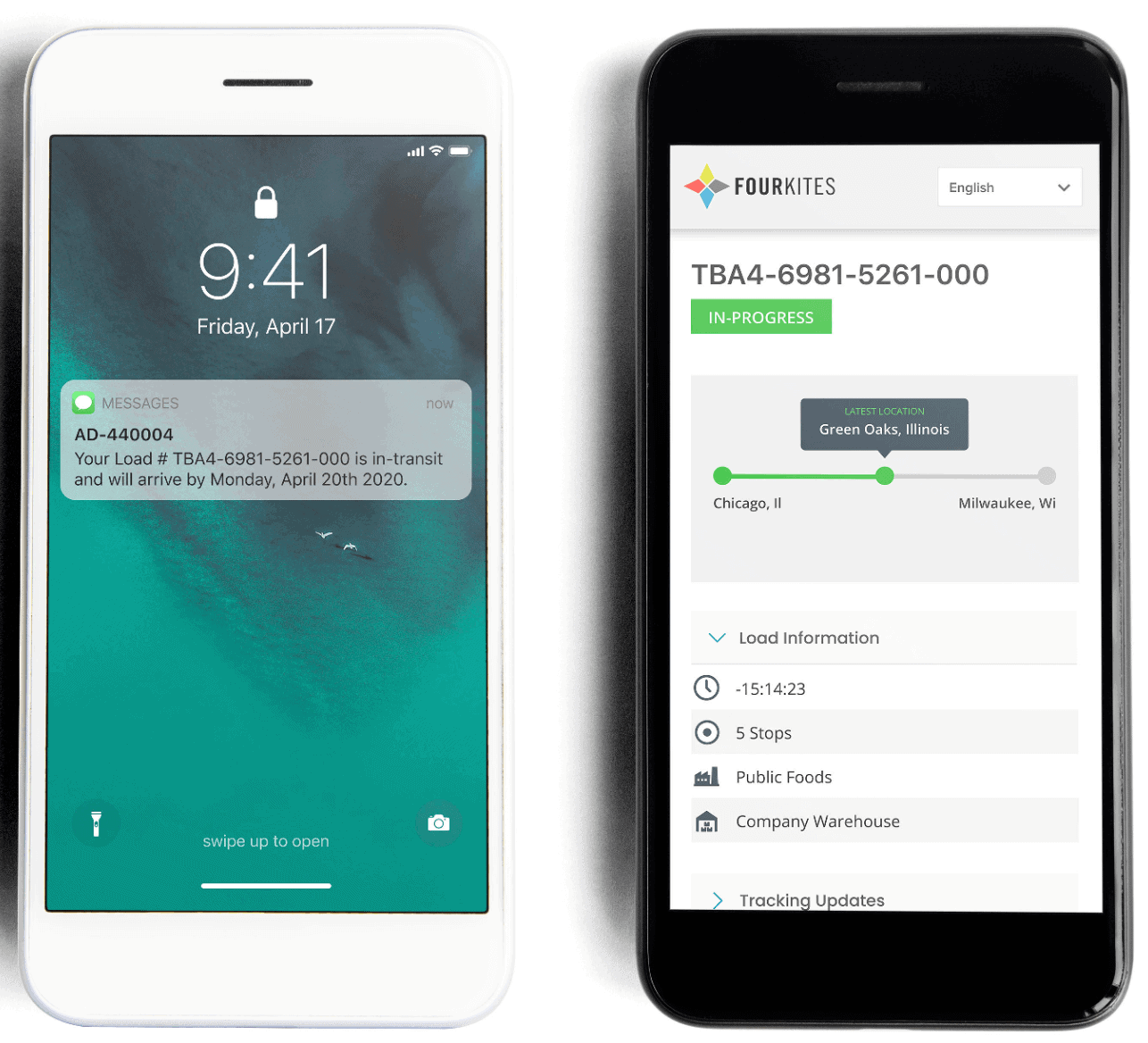 Similarly, our robust Notifications capabilities alert shippers, receivers and everyone else across the supply chain about changes in shipping status. It's fully customizable, allowing users to create notifications related to pre-pickup, in-transit, at-stops and other criteria depending upon the status of the load. Users can configure when, how and who receives notifications, how frequently they receive them, and brand your notifications according to your preferences. Currently there are over 1M notifications sent across our platform every month.
For an additional layer of communication, we've also added enhanced Instant Messaging capabilities. If you're familiar with Slack and the explosive growth the company has experienced since its launch in 2014, the idea here is similar. With Instant Messaging, FourKites is increasingly serving as a centralized hub for communications and document exchange – but with the important distinction of being fully integrated into the daily workflow of supply chain workers. To date, customers, carriers and other stakeholders have exchanged millions of messages on our platform, with 90% year-over-year growth for the last two years. We expect even greater uptake now with our enhanced Instant Messaging product.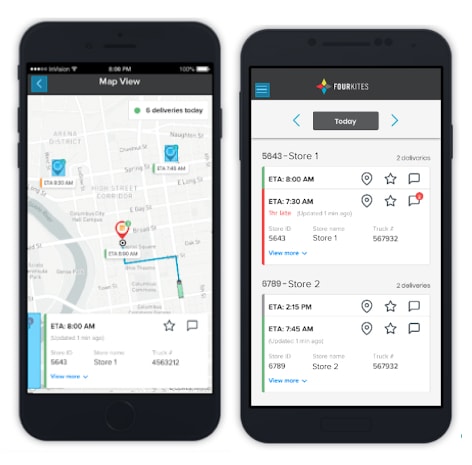 Other new collaboration features include FourKites Direct Store Delivery and  which keeps retail workers informed of ETAs via their mobile devices so they can optimize in-store operations; and our Merchandiser Solution, which extends similar functionality to companies that rely on their own workers to secure all-important shelf space at retail outlets. Participating merchandisers can see all deliveries scheduled for their stores with estimated times of arrival, while merchandisers and drivers can communicate directly over the app as needed.
. . . . . . . . . . . . . . . . .
Empowering the supply chain with better tools and technology for communication and collaboration makes good business sense at any time. During the current crisis, it can also help improve safety and efficiency at a time when our supply chain workers – and the people who depend upon them – need all the tools we can offer. We look forward to hearing from the community about how these new capabilities are working on the front lines, and we'll continue to roll out new and enhanced features over the coming months.