Building an Agile, Adaptive Retail Supply Chain with Real-Time Visibility
Featuring Meijer's Domestic Logistics Director, Paul Thompson
The past year was a rollercoaster for retailers; from extreme spikes in demand, to implementing new safety protocols in stores, all the way to their ability to compete in the on-demand economy. Keeping products in store and available on the shelves for pickup and delivery became key in their ability to remain profitable.
Watch this on-demand webinar to learn how Meijer leveraged end-to-end visibility with purchase order tracking to build a more resilient and profitable retail supply chain.
What you'll learn:
How Meijer optimizes supplying its 250+ stores with over 220,000 active SKUs
The importance  of collaborative supplier and carrier relationships
The power of PO tracking for reducing inventory costs
How to serve customers more efficiently while keeping shelves stocked
Paul Thompson
Domestic Logistics Director, Meijer
Paul joined Meijer in 2010 as their global logistics manager and has since held several different positions throughout his tenure, the latest being the director of inbound logistics. In this role, Paul is responsible for the strategy and execution of third-party unloading services at all distribution facilities, leads a team responsible for sourcing and negotiating domestic service providers across all modes and manages service provider compliance to meet corporate in-stock strategy inbound to all distribution facilities.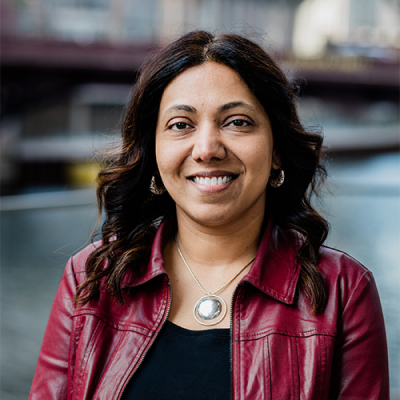 Priya Rajagopalan
Chief Product Officer, FourKites
Priya Rajagopalan is a seasoned business leader with 17 years of experience in product management, marketing, and strategy. Previously, Priya was the head of Product Management for the Metadata Business Group of TiVo Corporation, she led product management at Flexera Software and advised leadership teams at technology firms such as Hewlett-Packard, Emerson, 3M, and ADP.