Join us in Chicago for the world's most influential gathering for leaders in supply chain visibility.
Registration closes on September 21st
Visibility 2022
FourKites Visibility is back— live and in person!
The premier supply chain visibility event of the year returns to Chicago in 2022, and with it comes even more opportunities to reconnect and learn through this impressive community of supply chain leaders.
Space is limited, so reserve your spot today!
"Go Beyond" at Visibility 2022
Together, the FourKites community is redefining how supply chains operate.
Reconnect
Nothing beats the experience of in-person networking. See old friends and make new connections with like-minded supply chain professionals throughout this 2-day event.
Energize
Get inspired by stories of how the latest in innovation, automation and collaboration are reinventing supply chain management for your peers.
Accelerate
Fast-track your organizations' digital transformation and ensure your team gets maximum ROI on visibility with best practices and key learnings from FourKites experts.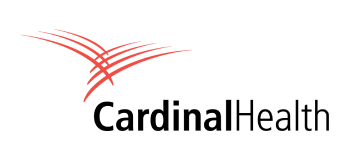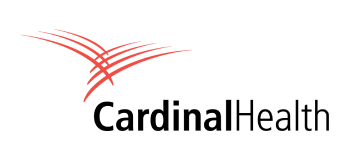 Want to see your team featured at Visibility 2022?
Share your visibility success story for FourKites' Golden Kite Awards. This year's awards will honor achievements in the following categories: Customer Experience, Green Earth, Supply Chain Excellence, Collaboration & Globalization, Crisis Management.
Schedule
We're hard at work, partnering with customers and other platform users to offer the most valuable content for your Visibility conference experience. From the supply chain tech strategies of our most mature global customers to detailed lessons learned and in-depth case studies, the agenda will be jam-packed with a breadth of learning opportunities for everyone.
Stay tuned for the full agenda!
Thank You to Our Sponsors
Conference Location & Hotel
Fairmont Chicago, Millennium Park
200 North Columbus Dr, Chicago, Illinois
Book your room at the Fairmont ASAP to secure your reservation in the conference hotel. Our hotel room block for attendees runs from the 27th – 29th. FourKites will host an evening welcome reception the evening of the 28th, and hold a full day conference on the 29th.
Session Name
Presenter(s)/Company
09:00 AM – 09:15 AM CDT
Welcome & Introduction
Steve Rotter, FourKites
09:15 AM – 09:45 AM CDT

Keynote

Going Beyond with FourKites

Founder & CEO Matt Elenjickal will be joined by industry leaders as he makes some very special announcements and shares a bold vision for the future of visibility. We're "Going Beyond." Beyond transportation visibility, beyond the yard, beyond your four walls, towards a future of fully optimized and collaborative supply chains. You'll also hear from FourKites customers as Matt highlights some of this year's biggest achievements.

Matt Elenjickal, FourKites and special guests
09:45 AM – 10:15 AM CDT

Strategic Investor Panel

"Art of the Possible"

Learn more about how FourKites is working with its strategic investors — Qualcomm Ventures, Volvo Group, & Zebra Technologies — to build the next generation of digital supply chains. From powering automation in the warehouse to enabling more collaborative customer relationships, hear what's on the horizon for FourKites and its ecosystem partners.

Leonard Sachs, FourKites
Michael Cho, Zebra Technologies
Dan Tram, Volvo Group Venture Capital
Carlos Kokron, Qualcomm Ventures
10:15 AM – 10:45 AM CDT

Supply Chain Digital Transformation at Massive Scale

Leading an effective supply chain digital transformation requires a dual focus on technology investments and operational improvements. In this session you'll hear how Cardinal Health, #30 on the Fortune 500 and one of Gartner's top-ranked Healthcare Supply Chains, has successfully created an agile cognitive supply chain with visibility at its core. You'll also gain insight from Gartner on actionable steps you can take to drive digital transformation and increase adoption across your organization.

Carly West, Gartner
Katie Blohm, Cardinal Health
10:45 AM – 11:15 AM CDT

Keynote

Product Vision & Roadmap

Hear it here first! Don't miss this session packed full of exciting announcements regarding the FourKites product roadmap and inspiring accounts of the successes our customers have realized over the past year. Chief Product Officer Priya Rajagopalan will also shed light on the ways you can make your mark on FourKites product roadmap in the coming year.

Priya Rajagopalan, FourKites
11:15 AM – 11:30 AM CDT
Break
11:30 AM – 12:00 PM CDT

How Innovative Shippers Leverage End-to-End Visibility for More Efficient and Reliable Air and Ocean Shipping

True end-to-end supply chain visibility, unhindered by blind spots or bottlenecks, is attainable if you have the right tools and partners. In this session you'll hear about the process from Zebra Technologies and IFP (International Forest Products), two of FourKites' most innovative customers. Zebra Technologies will share how it improved visibility and collaboration with freight forwarders on their air shipments. You'll also get a look at the Dynamic Ocean platform and hear how IFP has revolutionized the efficiency and performance of its international freight management operations using the tool.

Chris Stauber, FourKites
Kim Segel, Zebra Technologies
Charlie Cunnion, International Forest Products
12:00 PM – 12:30 PM CDT

Innovation Preview

Comprehensive Tracking, Benchmarking and Insights with Order Intelligence Hub

In partnership with the Consumer Brands Association and several leading global shippers, FourKites recently launched the Order Intelligence Hub. This new solution gives you the ability to not only have full order lifecycle visibility but also drive actions that can help eliminate OTIF fees, improve dwell times, and carrier performance across the ecosystem outside your immediate purview, saving time on day-to-day exception management. In this session you'll hear about the evolution of this exciting new product and learn how pilot participants are realizing value from the tool.

Tim Marron, FourKites
Chris Podlaski, FourKites
Keith Olscamp, Consumer Brands Association
12:30 PM – 01:00 PM CDT

Yard and Warehouse Optimization with FourKites

Increased detention, dwell and disruptions have highlighted the critical role yard management plays in today's supply chain. As the bridge between warehouse and transportation, your yard management strategy can create valuable opportunities for agility and efficiency. In this session you'll hear how FourKites Dynamic Yard is creating new opportunities for efficiency in the end-to-end supply chain.

Courtland Halbrook, FourKites
Tom France, Trane Technologies
01:00 PM – 01:30 PM CDT

Creating a Agile Supplier and Customer Ecosystem with Network Visibility

Supply chain management is a field defined by collaboration. Now more than ever, with unpredictable consumer demand, supply-side disruptions, and increasing complexity, it's critical that supply chain partners build relationships of transparency and collaboration in order to improve outcomes for all parties. In this session you'll hear how Network Visibility is revolutionizing supply-side planning to create a more efficient supply ecosystem for two leading shippers.

Glenn Koepke, FourKites
Rob Haddock, Coca-Cola, North America
Chris Plant, Tyson
Paul Thompson, Meijer
01:30 PM – 02:30 PM CDT

Networking Roundtables

Leverage the collective knowledge of the best minds in the industry during virtual networking roundtables with other FourKites Customers. Attendees will discuss creative solutions to some of supply chain's biggest pain points.

02:30 PM – 03:00 PM CDT

Redefining (and Achieving!) World-Class Customer Service with Real-Time Visibility

As supply chains and customer requirements become increasingly complex, achieving excellence in customer service requires new tools so your teams can do more with less. Moving away from manual processes and daily firefighting to focus on value-added tasks is the way forward. In this session you'll hear how two leading companies are creating standout experiences for their customers using FourKites.

Varsha Baliga, FourKites
Tony Poole, Kimberly-Clark Corporation
Karen Helton, Ace Hardware
03:00 PM – 03:30 PM CDT

Maximizing ROI of Supply Chain Visibility by Increasing End-User Adoption

Every software implementation has its unique challenges, but one universal truth is your teams won't see the value of a tool until they use it! In this session, we'll take a closer look at how three global brands are maximizing the impact of their investment in visibility by prioritizing FourKites' adoption throughout their internal teams. Get insight on best practices for adoption and change management, ways to measure success and more.

Izaac Moran, FourKites
Chris Bauman, Dollar Tree
Steve Luciani, J.D. Irving/Midland
Rebecca Gierok, Best Buy
03:30 PM – 03:45 PM CDT
Break
03:45 PM – 04:15 PM CDT

Keynote

The Sky is Not the Limit: Going Beyond…

Achieving lofty goals requires a great deal more than passion and a vivid imagination, although that helps too! Moving an organization, team or even oneself forward invariably requires resilience, humility, situationally appropriate leadership and the backing of a strong (home) team. Deriving lessons learned from a life on the leading edge, including multiple spaceflights, spacewalks, deep ocean submersible dives and a round trip to the summit of Mount Everest, Scott will share his approaches to managing risk in the most challenging circumstances.

Dr. Scott Parazynski, American Physician, Former NASA Astronaut
04:15 PM – 05:00 PM CDT
Golden Kite Award Ceremony, Winning Product Feature Announcement, & CEO Closing Remarks
Steve Rotter, FourKites
Matt Elenjickal, FourKites
Priya Rajagopalan, FourKites
Session Name
Presenter(s)/Company
09:00 AM – 09:15 AM CEST
Welcome & Introduction
Steve Rotter, FourKites
Jochum Reuter, FourKites
09:15 AM – 09:45 AM CEST

Keynote

Going Beyond with FourKites

Founder & CEO Matt Elenjickal will be joined by industry leaders as he makes some very special announcements and shares a bold vision for the future of visibility. We're "Going Beyond." Beyond transportation visibility, beyond the yard, beyond your four walls, towards a future of fully optimized and collaborative supply chains. You'll also hear from FourKites customers as Matt highlights some of this year's biggest achievements.

Matt Elenjickal, FourKites and special guests
09:45 AM – 10:15 AM CEST

Strategic Investor Panel

"Art of the Possible"

Learn more about how FourKites is working with its strategic investors — Qualcomm Ventures, Volvo Group, & Zebra Technologies — to build the next generation of digital supply chains. From powering automation in the warehouse to enabling more collaborative customer relationships, hear what's on the horizon for FourKites and its ecosystem partners.

Leonard Sachs, FourKites
Michael Cho, Zebra Technologies
Dan Tram, Volvo Group Venture Capital
Carlos Kokron, Qualcomm Ventures
10:15 AM – 10:45 AM CEST

Keynote

Product Vision & Roadmap

Hear it here first! Don't miss this session packed full of exciting announcements regarding the FourKites product roadmap and inspiring accounts of the successes our customers have realized over the past year. Chief Product Officer Priya Rajagopalan will also shed light on the ways you can make your mark on FourKites product roadmap in the coming year.

Priya Rajagopalan, FourKites
10:45 AM – 11:00 AM CEST
Break
11:00 AM – 11:30 AM CEST

The Next-Generation of International Ocean Freight Management

Global companies have experienced rough seas this year, contending with some of the greatest challenges ocean freight has seen in a generation. Bringing automation into freight management processes can help global shippers optimize operations, increase visibility and reduce costs. In this session you'll hear about FourKites' Dynamic Ocean from one a trailblazing shipper, Yara International.

Robin Cattermole, Yara International
Fernando Scharf, Yara International
Sally Steel-Ginis, FourKites
11:30 AM – 12:00 PM CEST

Improving Efficiency, Service and Sustainability throughout the FourKites Journey

Creating more efficient processes is one of the central goals of any supply chain visibility program. And efficiency isn't measured only in time or money– visibility can help conserve resources and reduce carbon emissions. In this session you'll hear technology is giving some leading shippers new opportunities to solve the biggest challenge facing humanity today: climate change.

Menco Bakker, FourKites
Paul Avampato, Henkel
12:00 PM – 12:30 PM CEST

How to Change Course When the Unexpected Occurs

Disruptions big and small are inevitable in the complex, fast-moving and highly interconnected world of supply chain today, but FourKites can help you stay on top. In this session you'll hear the ways that FourKites customers leverage the platform to anticipate challenges and react quickly to mitigate the impact to their customers and their bottom lines.

Edgard Hendrikse, FourKites
Ferenc Polgar, Bayer Crop Science
Kevin Nielen, DOW
12:30 PM – 01:00 PM CEST

The Smart Data Revolution: How AB InBev Drives Efficiency with Visibility Data

Leveraging the right data to make quick, well-informed decisions is the key to success in supply chain and logistics today. And as the largest brewer in the world with one of the highest ETA accuracy rates in the FourKites network, AB InBev sets a shining example of what's possible with a data-driven supply chain strategy and real-time transportation visibility. Hear about their success and how you can apply some of their expertise to your visibility program.

Menco Bakker, FourKites
Andreea Calin, AB InBev
01:00 PM – 02:00 PM CEST

Networking Roundtables

Leverage the collective knowledge of the best minds in the industry during virtual networking roundtables with other FourKites Customers. Attendees will discuss creative solutions to some of supply chain's biggest pain points.

02:00 PM – 02:30 PM CEST

Keynote

The Sky is Not the Limit: Going Beyond…

Achieving lofty goals requires a great deal more than passion and a vivid imagination, although that helps too! Moving an organization, team or even oneself forward invariably requires resilience, humility, situationally appropriate leadership and the backing of a strong (home) team. Deriving lessons learned from a life on the leading edge, including multiple spaceflights, spacewalks, deep ocean submersible dives and a round trip to the summit of Mount Everest, Scott will share his approaches to managing risk in the most challenging circumstances.

Dr. Scott Parazynski, American Physician, Former NASA Astronaut
02:30 PM – 03:00 PM CEST
Closing Remarks
Steve Rotter, FourKites
Jochum Reuter, FourKites
Matt Elenjickal, FourKites