Join us in Chicago for the world's most influential gathering of leaders in supply chain visibility.
VISIBILITY 2022
The #1 supply chain visibility event is back— live and in person!
The premier supply chain visibility event of the year returns to Chicago September 29, 2022, and with it comes even more opportunities to connect and learn from some of the world's top supply chain leaders.
Space is limited, so reserve your spot today!
Are you ready to MAXIMIZE your impact?
Get a front row seat to learn from and collaborate with leading companies on how to MAXIMIZE visibility throughout your business
Learn From Top Supply Chain Leaders How To:
Creating Adaptive and Dynamic Supply Chains
Maximizing Opportunities for Supply Chain Growth
Master the Digital Supply Chain
and so much MORE
Meet Our 2022 Presenters
World-Class Brands Bringing You The Latest in Supply Chain Leadership and Management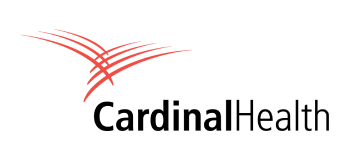 Start Visibility 2022 Off Right at Our Conference Kickoff Party
September 28th, 7:00pm at the Fairmont Chicago, Millennium Park
The Conference Kickoff will feature an extensive menu of food from around the world and top tier entertainment from the ultimate 80s tribute band: The Spazmatics!
2022 Session Agenda
We've packed a full day of exclusive sessions and networking events for the best and brightest in the supply chain industry.
September 28th (CST)
07:00 PM – 11:00 PM
Welcome Reception
Food from around the world. Live Music by The Spazmatics!
September 29th (CST)
General Session
Presenter(s)/Company
07:00 AM – 08:15 AM
Breakfast
08:15 AM – 08:30 AM
Conference Opening Remarks
Steve Rotter, Chief Marketing Officer
FourKites
08:30 AM – 09:00 AM

CEO Keynote

In his keynote address, FourKites Founder & CEO Matt Elenjickal will lead you on an exciting journey into the future of supply chain optimization through the 5 stages of visibility maturity. Discover important industry
trends and hear inspiring stories told by fellow shippers who are MAXIMIZING the power of the FourKites, as they progress from reactive operations to autonomous, digital supply chain ecosystems.

Matt Elenjickal, CEO
FourKites
09:00 AM – 09:30 AM

Massive Data, Massive Opportunity: How FedEx and FourKites are Ushering in the Next Era of Supply Chain Intelligence

With FedEx's investment in FourKites, learn how the world's largest supply chain intelligence platform, powered by rich data insights from the FedEx network, will change the future of how supply chains work — from demand
all the way to supply.

Sriram Krishnasamy, CEO
FedEx Dataworks
09:30 AM – 10:15 AM

Product Vision & Roadmap Keynote

Catch a glimpse into how the FourKites platform is evolving to MAXIMIZE the value for our customers as they progress through the supply chain visibility journey. You'll hear about new product features and get the
opportunity to weigh in on what's next for the FourKites product roadmap.

Priya Rajagopalan, Chief Product Officer
FourKites
10:15 AM – 10:45 AM
Break
10:45 AM – 11:45 AM

Networking Roundtables

Leverage the collective knowledge of the best minds in the industry during networking roundtables with other FourKites customers. Attendees will be divided by industry verticals (F&B, CPG, Pharma, Retail and Industrial
Manufacturing) to discuss creative solutions to each industry's biggest pain points.

11:45 AM – 12:45 PM
Lunch
12:45 PM – 01:15 PM

Customer Journey

This session takes the customer journey outlined in the opening keynotes and translates it into practical best practices for you and your organization. You'll learn how to MAXIMIZE your impact within your organization's
visibility program, leveraging FourKites across teams to break down data silos and build resilience end to end.

Fab Brasca, EVP, Industry & Market Strategy
FourKites
12:45 PM – 01:15 PM

Exec-Track Session
Eliminating Roadblocks on Your Digital Supply Chain Journey

In this executive-focused session, you'll gain insight from three experienced leaders who've harnessed the power of supply chain visibility to transform their supply chains. The journey toward end-to-end visibility isn't always easy, but you'll leave this session inspired to be bold in developing your visibility strategy and to embrace innovative, creative solutions to your biggest supply chain challenges.

Randy Haines, Chief Procurement Officer
Smithfield Foods

---

Brett Frankenberg, SVP
Coca-Cola Consolidated

---

Joshua Dolan, SVP, Pharmaceutical Supply Chain Operations and Enterprise Logistics
Cardinal Health

01:15 PM – 01:45 PM

The Dynamic Supply Chain: Intelligence at Every Node

The modern supply chain is no longer a linear process, but a dynamic one. Meeting the complex needs of a demanding market requires a dynamic approach that solves operations and labor challenges while delivering insights on safety, providence, and location of goods. This new, node-to-node approach leverages edge computing, location systems, and automation and delivers a truly connected environment with intelligence from every node and at every stage in the supply chain. In this session, Zebra and the Connors Group will share how our customers and partners are creating more dynamic processes in everything from planning to last mile delivery.

Drew Ehlers, Global Futurist and Venture Innovation, Office of the CTO
Zebra Technologies

---

Chris Kelly, VP, Consulting Services
Connors Group

01:15 PM – 01:45 PM

Exec-Track Session

Inbound is the Next Big Wave in Supply Chain Optimization,

Here's How To Do It Right

Now more than ever, it's critical that supply chain partners break down silos in their operations to manage disruption, stretch budgets further and please discerning customers. Inbound visibility is the key to unlocking better performance through collaboration, and in this session you'll learn why it's critical for shippers across all industries to advance their supply chain. You'll also learn from our experts through hands-on demonstrations, the top 3 strategies that can ensure your success.

Glenn Koepke
GM of Network Collaboration
FourKites

---

Ryan Closser,
Director of Project Management, Network Collaboration
FourKites

01:45 PM – 02:15 PM

Scaling Automation for a Future-Proof Supply Chain

Managing a massive logistics network in a time when disruption has become the new normal can be a monumental challenge, but KeHe distributors and Cardinal Health are prime examples of shippers that get it right, with help from FourKites. KeHe maintains a 99% accuracy rate on order delivery, leveraging tens of thousands of automated emails and text messages per week, and Cardinal Health has more than 2000 users on the FourKites platform to centralize transportation operations. In this session you'll hear the best practices used by leading shippers to automate and optimize at massive scale.

Matthew Rogers
Sr. Transportation Systems Manager, KeHe

---

Joshua Dolan, SVP, Pharmaceutical Supply Chain Operations and Enterprise Logistics
Cardinal Health

01:45 PM – 02:15 PM

Exec-Track Session
Building Your Future Supply Chain While Surviving Everyday Chaos

When it comes to implementing new technology, leaders often find themselves "fixing the plane while flying it," but undertaking supply chain transformation in today's volatile climate puts that metaphorical airplane 40,000 feet over the Rockies in the midst of a thunderstorm and down one pilot. In this session you'll get a crash course from two experts in how to navigate the storm while setting a solid foundation for exponential future growth and maximum ROI with supply chain visibility.

Tom France, VP Global Distribution, Logistics and Transportation Leader
Trane Technologies

---

Bhavani Subramaniam
Chief Supply Chain Officer
Serta Simmons Bedding

02:15 PM – 02:30 PM
Break
02:30 PM – 03:00 PM

Golden Kite Awards

The Golden Kite Awards celebrate the hard work and success of FourKites customers. The annual awards recognize achievements across several categories of operational excellence with real-time visibility.

03:00 PM – 03:30 PM

Using Visibility to Combat Threats and Maximize Opportunities for Growth in the Supply Chain

Moving beyond daily firefighting to get proactive in managing freight is a fundamental capability for users of supply chain visibility. Learn how HNI, one of the largest office furniture manufacturers in the world, and Canfor a leading manufacturer of lumber and pulp, are leveraging visibility to overcome disruption and create competitive differentiation with exceptional service for customers.

Valerie Nissen, Director of Transportation
HNI Corporation

---

Daniela Camacho, Sr. Supply Chain Planner
Canfor

03:30 PM – 04:00 PM

The Power of Inbound: Boston Beer Shares its Secrets to Success

This session will share an executive perspective on the value of achieving true end-to-end supply chain visibility that encompasses inbound and outbound moves. Supply chain leaders from Boston Beer will explore WHY and HOW to prioritize eliminating common blind spots throughout your operations, and you'll discover the opportunities that inbound visibility provides for competitive differentiation, agility and revenue growth.

Erik Widestrom, Transportation Lead, Supply Chain Transformation
Boston Beer

---

Jared Robinett, Regional Transportation Manager
Boston Beer

04:00 PM – 04:30 PM

Winning with a Partnership Approach to Supply Chain Optimization

By using technology to create alignment across internal teams and network partners, shippers can maximize the value of visibility and produce even greater results. In this session you'll hear how Nestle USA works with transportation providers to achieve high levels of visibility compliance, and you'll discover how that visibility is being leveraged to deliver improved efficiency and service. Bayer will share how its partnerships with several technology providers are helping form a more connected and resilient global supply chain ecosystem.

Julie Tokars, Logistics Planner
Nestle USA

---

Johnny Ivanyi, Global Director of Distribution Excellence
Bayer

04:30 PM – 05:00 PM

The Need for Transportation Management and Visibility to Build a Resilient Supply Chain

When disruption threatened the reliability of Mary Kay's international shipping and production operations, supply chain leaders knew it was time for a different approach. Partnering with Manhattan Associates for TMS and FourKites for real-time visibility, Mary Kay is now on a path to a more resilient and efficient supply chain. In this session you'll hear how Mary Kay developed its technology strategy, how the company plans to leverage Manhattan Associates and FourKites together, and what goals it has set for operationalizing the platforms and quantifying their value.

Mike Ringsdorf, VP Transportation & Logistics
Mary Kay

---

Rob Schaefer, VP of Transportation
Manhattan Associates

05:00 PM – 05:10 PM
Closing Remarks
Visibility Keynote Speakers
Supply chain leaders and experts from every industry share their secrets and insights on running a successful supply chain exclusively at Visibility 2022
Conference Location & Hotel
Fairmont Chicago, Millennium Park
200 North Columbus Dr, Chicago, Illinois
Book your room at the Fairmont ASAP to secure your reservation in the conference hotel. Our hotel room block for attendees runs from the 27th – 29th. FourKites will host a conference kickoff party the evening of the 28th, and hold a full day conference on the 29th.
Conference Room Block Ends September 8th. Space is Limited.
© 2022 FourKites, Inc. All rights reserved.