This webinar – coming to you from Glenn's own backyard – will discuss the importance of supply chain visibility for seasonal shipping, new product promotions, and holiday ramping in the F&B and retail industries while providing sizzling secrets to creating the juiciest meats for your barbecue.
Hear success stories from Land O'Lakes, Coca-Cola, and Dollar Tree on how they beat the summer supply chain heat with real-time visibility.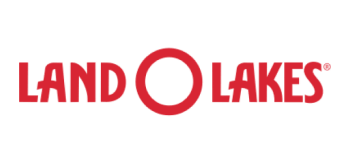 Topics Covered Will Include:
The impact of seasonal demand on supply chain operations
Unleashing innovative strategies that will help bring seasonal products to the market faster than ever
Delivering frosty delights while maintaining cold chain compliance
Case studies of companies that have successfully implemented supply chain visibility solutions for seasonal shipping
Whether you are a manufacturer, distributor, or retailer of summer beverages, dairy, or grilling season items, this webinar is a must-attend for anyone looking to optimize their supply chain operations and improve customer satisfaction. Watch now to learn how supply chain visibility can give your business a competitive edge this summer.

Glenn Koepke
VP, Industry Strategy,
FourKites

Steve Rotter
Chief Marketing Officer,
FourKites